Currently in its third year of competition, RPG Superstar is a game design contest sponsored by Paizo Publishing in the style of reality talent searches such as American Idol. Each round of the contest is judged by a panel of three professional judges and a varying number of guest judges. Voters then cast secret ballots to determine which entries will progress to the next round, eliminating half the contestants each time. In the final round, four contestants put forward adventure proposals, the winner of which is contracted for publication as part of the Pathfinder Modules line. Past winners include Christine Schneider and Neil Spicer, and such frequent Pathfinder contributors as Clinton Boomer, Rob McCreary, and Jason Nelson were all final four contestants.
2008
[
]
Following shortly behind the popular GameMastery Module Open Call contest in 2007, Paizo announced that it would be holding an even larger contest which would involve six rounds of competition and allow for fan voting entitled RPG Superstar.[1] Specific challenges included designing a wondrous item, a country, a villain, three thematically linked monsters, an encounter, and finally an adventure synopsis.
From October 31, 2007 to February 11, 2008, judges Wolfgang Baur, Erik Mona, and Clark Peterson narrowed a field of over 850 contestants down to the top 32, 16, 8, and 4 before the final winner was announced.
On February 20, 2008, Paizo announced that Christine Schneider was the winner of the contest and her adventure, Clash of the Kingslayers, was published in January 2009.[2] Other notable contestants from the 2008 contest include Clinton Boomer, Ross Byers, James MacKenzie, Hal Maclean, Rob McCreary, Jason Nelson, and Russ Taylor.
2009
[
]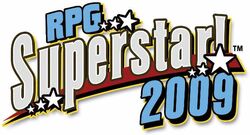 RPG Superstar returned in 2009 with a similar competition, judged by Wolfgang Baur, Clark Peterson, and Sean K Reynolds with guest judges including Monte Cook, Ed Greenwood, James Jacobs, and the top four contestants from the previous year.[3]
The winner of the second annual contest was Neil Spicer, whose Realm of the Fellnight Queen was released in February 2010.[4]
Other contestants from the 2009 competition who have gone on to write for Pathfinder include Eric Bailey, Kevin Carter, and Matthew Stinson, all of whom reached the final 4.
2010
[
]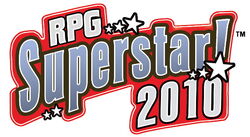 RPG Superstar 2010 kicked off in December 2009 and will continue through March. Judges for the 2010 season include Clark Peterson, Sean K Reynolds, and F. Wesley Schneider, with guest judges Jason Bulmahn, Rob Lazzaretti, and Greg A. Vaughan.[5] On March 23, 2010, Paizo announced that Matt Goodall had won the 2010 competition with his proposal for Cult of the Ebon Destroyers, an 8th-level adventure set on the Isle of Jalmeray.
References
[
]